Nicecast ending Choosing the right Alternatives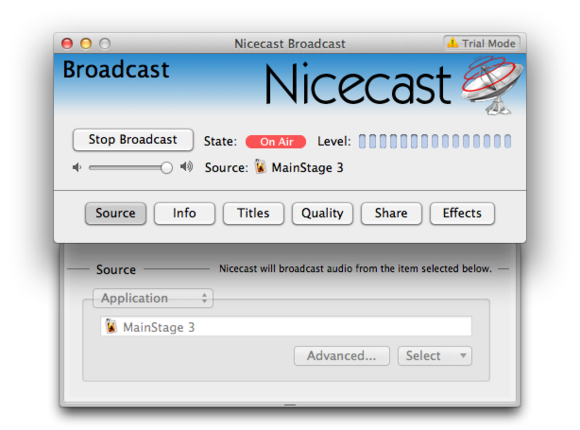 On March 1st, 2018, the makers of Nicecast broadcasting software announced that they would be retiring development of the widely used broadcasting software client.
Nicecast has been around since 2003 and was well accepted in the broadcasting industry because of how easy it was to accomplish a live broadcast.
The software requires a Mac to operate. Most professional radio broadcaster chose to broadcast from a Mac because of the of the stability Apple's operating system had to offer.
A lot has changed over the years with the discovery of new technology and easy access to a vast pool of radio broadcasters & engineers sharing their experiences and knowledge for the advancement of online live audio broadcasting.
Since 2018 survey post a whopping 93% of broadcasters transitioned from software broadcasters
to hardware broadcasting devices.
Hardware broadcaster are now cheaper than most software broadcasters that are on the market today. They are more reliable and cost significantly and less to setup since they don't require you to purchase a Mac or A PC on top of cost to purchase the software.
Alternative to Nicecast and other software encoders..
TWO-IN-ONE Audio broadcaster & Receiver.
The Zerhex Bridge G1 allows broadcasters to Broadcast live audio online , Record Episodes, Schedule Host Runtimes , Built in LAN Audio Server, P2P Audio transmission , Playback live audio feed , Auto Upload & Update RSS/XML feeds including Itunes and other podcast directories. Supported formats (MP3, OGG PCM, G.711, G.722).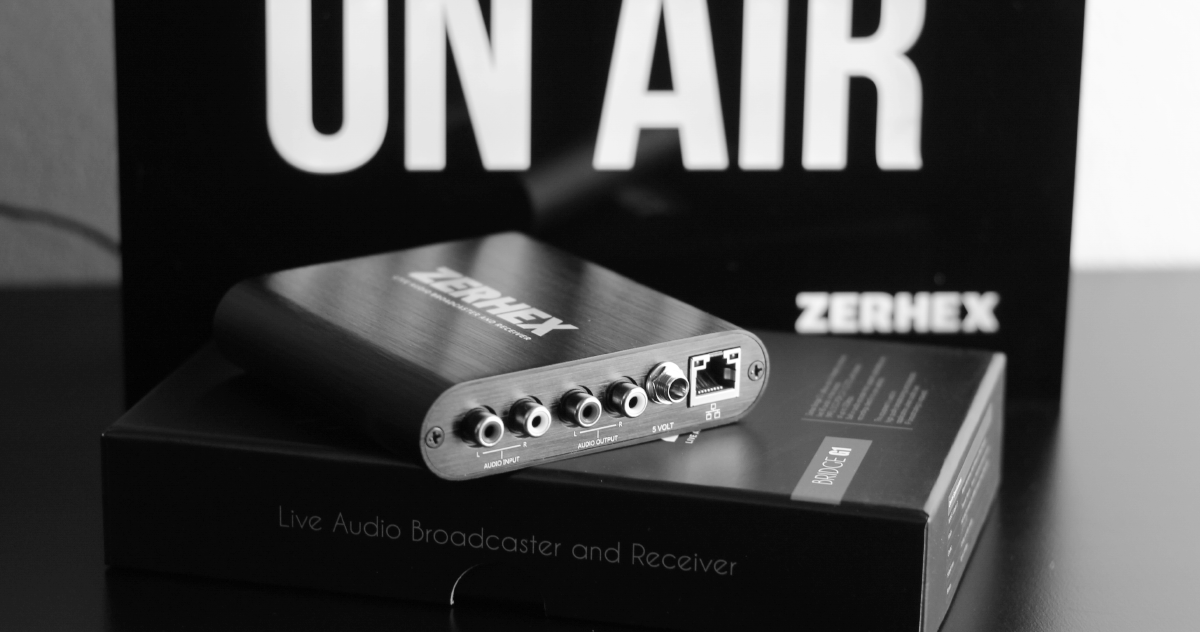 Broadcast Stability
For years this has been an issue for online broadcasters trying to run a stable online radio station, this is why stream monster teamed up with one of the most advance audio processing equipment manufacturer in the USA to bring full hardware broadcasting devices with a mixture of cloud base remote control to keep your online radio station broadcasting 24/7.
Will automatically resume after power failure. Computers are designed to stay off after power failure then wait for human intervention.
No freezing. Hardware encoders use dedicated CPU to process one task.
Better sound card and connectors. Most PC uses 3.5 mm connection.
Easily connect to most audio source in remote locations
Portable. Easily transport and setup device for remote events
For full lists of Advanage please visit zerhex.com.
With the Zerhex or Voice Stream broadcasting equipments all you have to do is plug it in and it automatically loads your accounts setting then start broadcasting to your account. No confusing configuration required.
If you have multiple djs or hosts on your station then no problem . These devices will take care of all your automatic scheduling and also podcasting.
Choosing a Icecast or Shoutcast server
DEVICE SPECIFICATIONS
 

Supported Extensions 

Encoding Mode

MPEG-1 Layer 3

Mono and stereo, Joint Stereo or Dual Channel

PCM codec

2 Channels

Codec

MP3, HE-AAC (v.1 and v.2),; MPEG-1 Layer 3; raw PCM, OGG

Sample rates

32 kHz, 44.1 kHz, 48 kHz

Bitrates

 Up to 320 kbps (MPEG-1);

Streaming Server

Shoutcast v1, v2 / Icecast compatible TCP/IP stream

Point to Point
Direct audio point to point transmission. No broadcast server required.
Audio Recorder

MicroSD, Cloud recorder - Save audio directly to cloud server

Broadcast schedule

Set broadcast connect and disconnect schedule

Recorder & recorder schedule

Set record schedule

Network

RJ-45 , Ethernet

Analog audio input

Connector

RCA (Left & Rigth) , stereo

User control panel

Full control and status information

Cloud interface

Access configuration panel from any web browser on 
the internet without port forwarding or proxy.

Mobile interface

Mobile App

Operating conditions

Temperature

40° C to 70° C

Humidity

< 75%, non-condensing

Power requirements

Voltage

5V DC

Connector

3.5mm X 1.35mm Dc Power

Dimension

Size

105 x 25 x 105 mm

Configuration profile

Config Profile

Unlimited

Config Mode

Zero configuration mode supported

Geographical Filter

Geographical Blocking

Supports API geographical blocking mode
Call to listen telephone numbers
Stream Monster also provide you with local telephone dial in number for your listeners with low data to call and listen to your broadcast at no additional cost.

You can also setup conference call and call in to broadcast that audio on your account.

For more information please contact our live chat support by visiting  http://streammonster.com and clicking on the live chat button located at the bottom of the page.
No website or html knowledged required.