Live Audio Recorder
Record all your live audio broadcastings directly to your website.
If you run a radio station then you will definitely understand the need to have your content being recorded and archived.

With Voice Stream Broadcaster this feature is now fully automated.
Not only will your content be recorded it will automatically upload all your audio to your website for your audience to easily playback your past episodes.
No website building knowledge is required. You only copy and paste our widget code onto your website.
Enjoy full control over managing your recordings from your cloud control panel for your websites, Itunes podcast , Mobile Apps and more.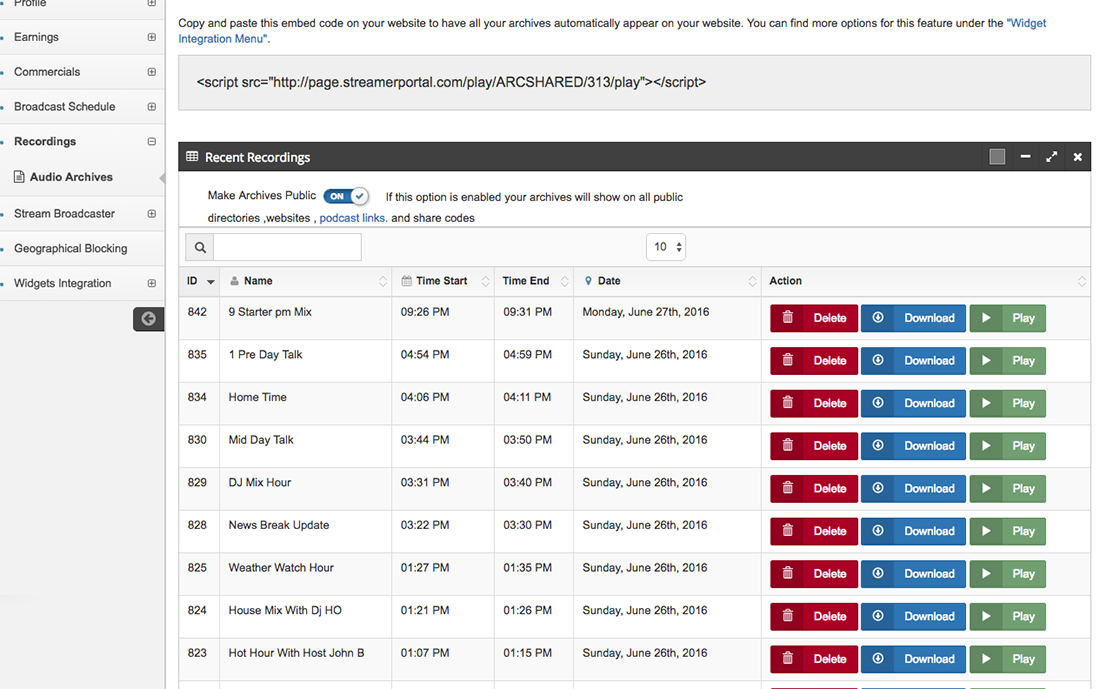 The audio archives feature is automatically activated once you set your show schedule and enable the record features..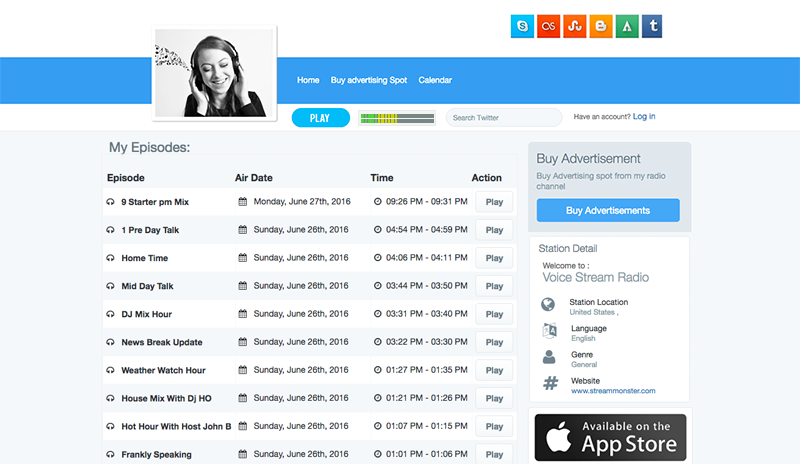 Features Include: